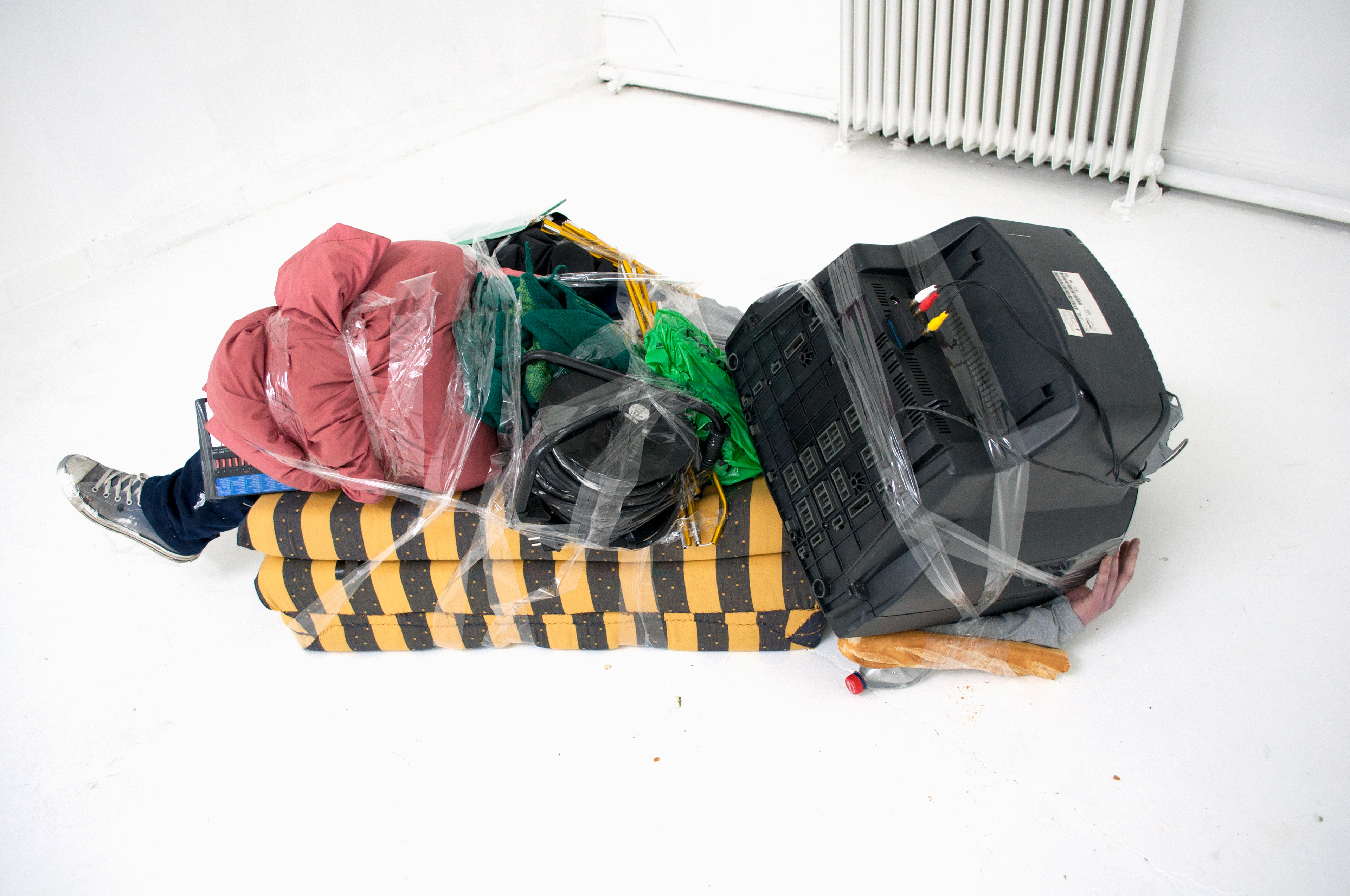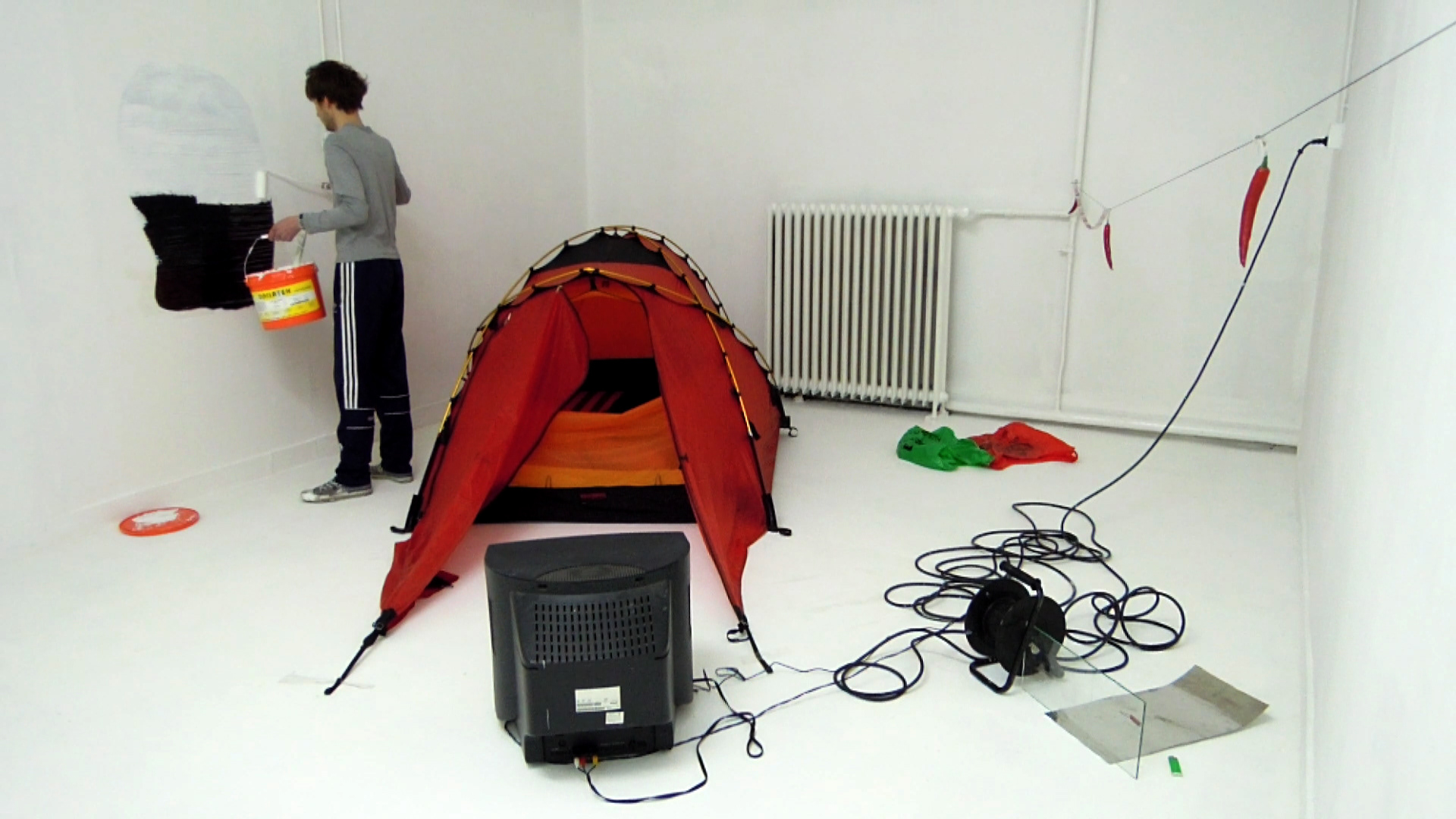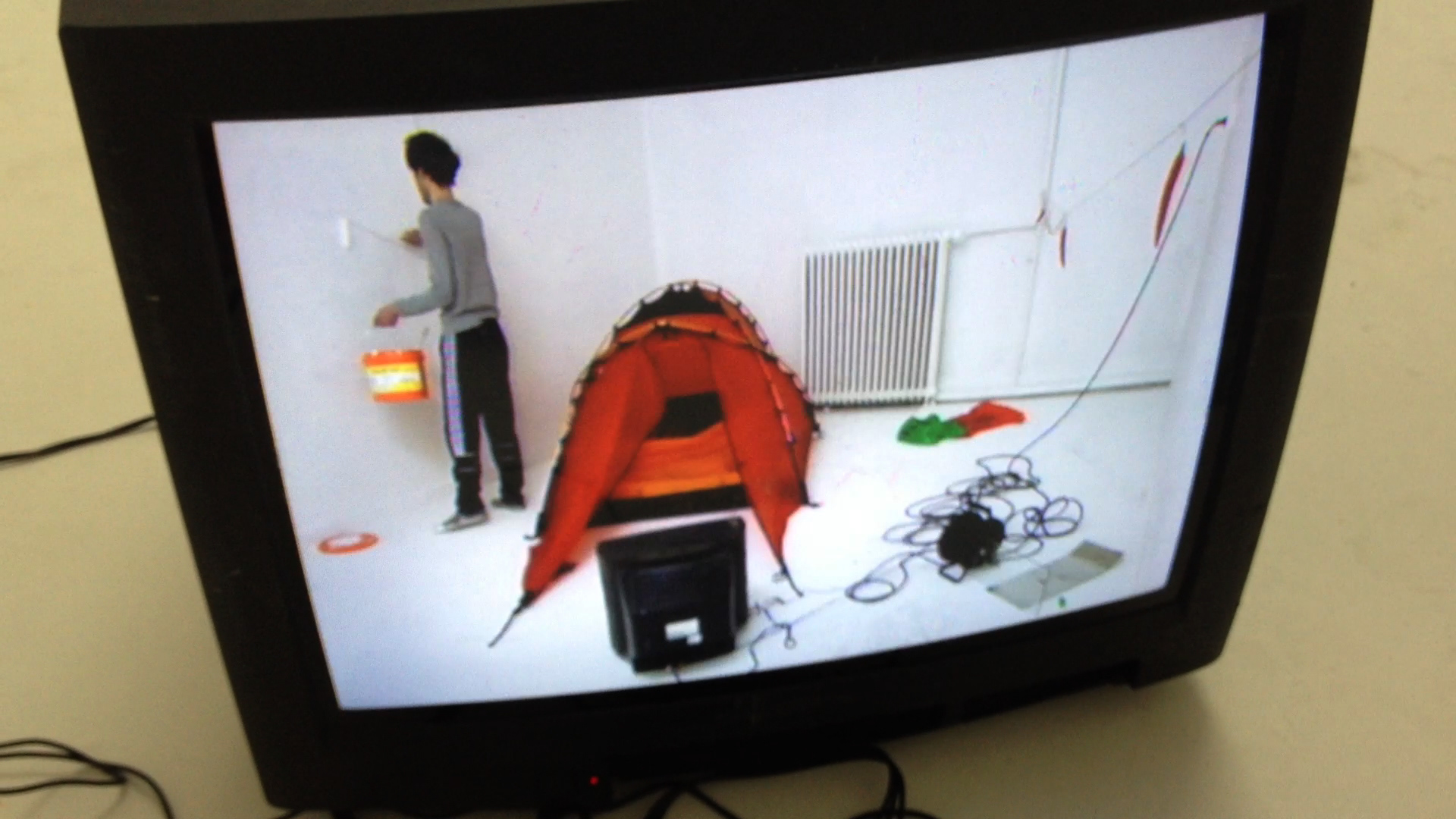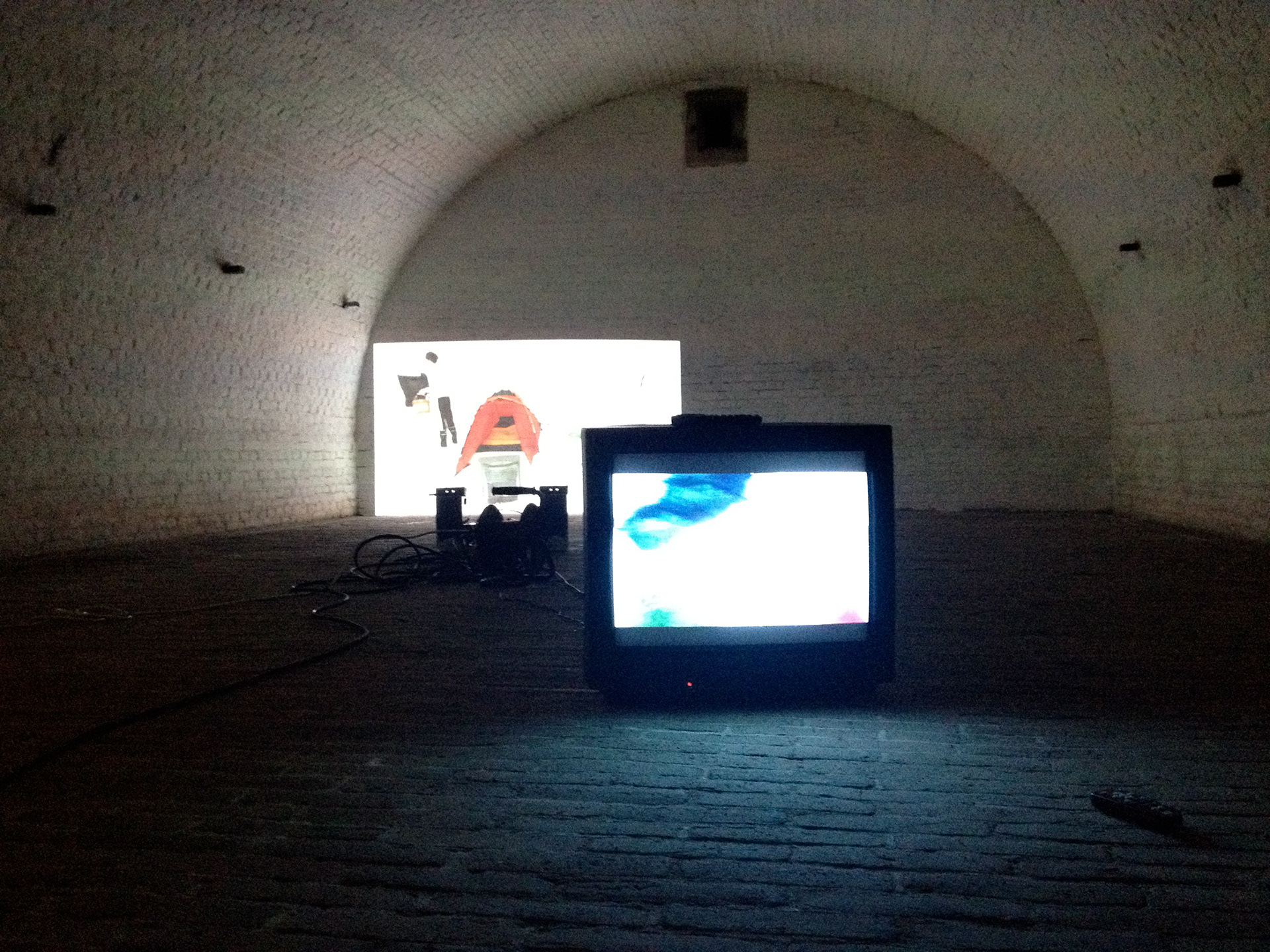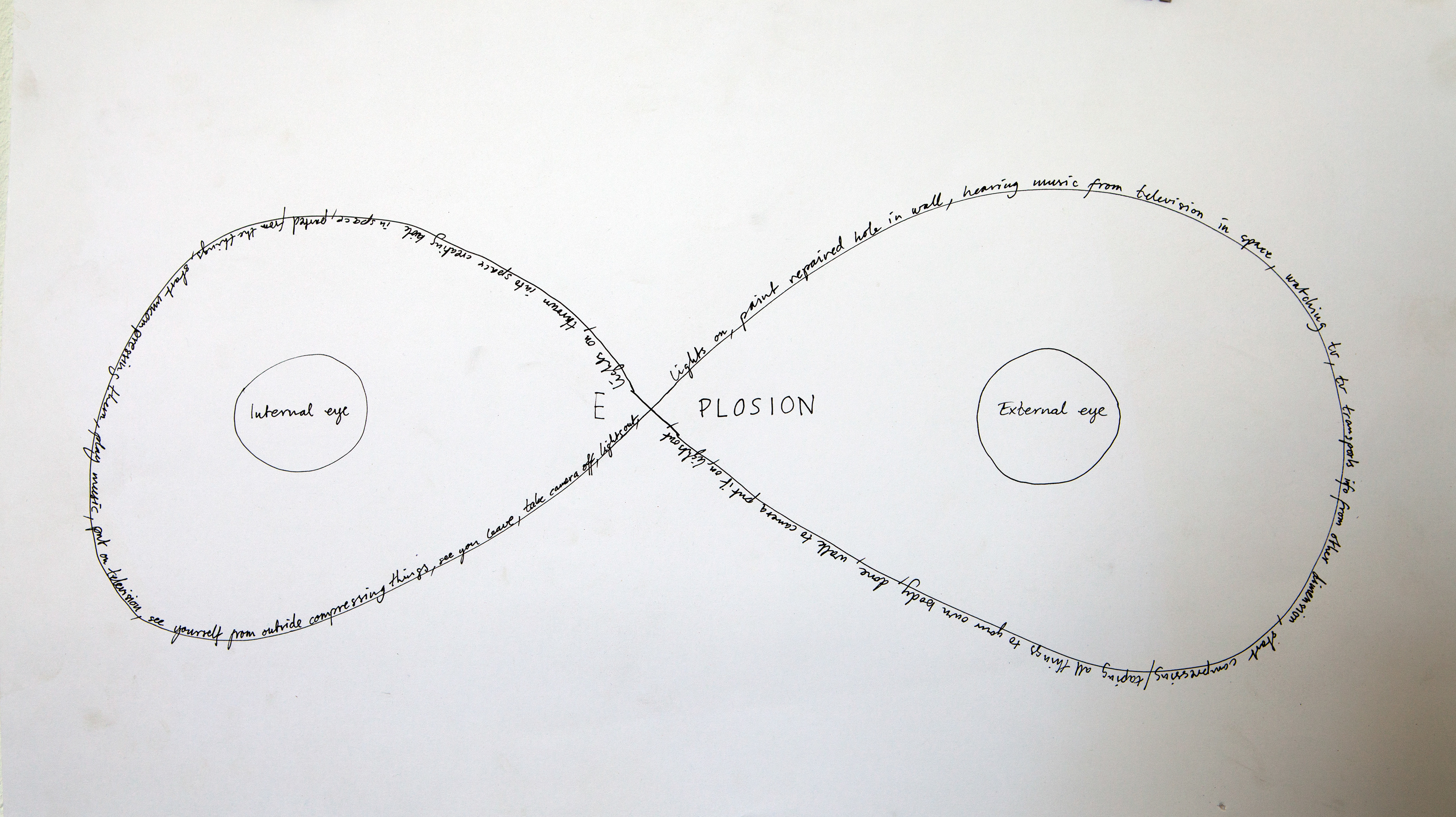 "In the two-channel video installation Universus, one sees how I tape all my things and belongings from my studio, one by one, to my body and afterwards how – after a slowmo explotion – I detach them again and put all the things back in place, where they were before. It is all filmed with one camera that in the first collecting-phase is positioned as a objective camera or an external eye, and in the second phase, the detach-phase, it is used as a helmet-camera, which then is like an internal eye and also was the only eye I could see through during filming.

The two different eyes are here shown in two different ways: the first channel runs on a monitor (which is also part of the performativ film-session and in this film-session also shows the second channel) and the second channel is projected onto the wall.
With this all a bit circular woven story, that interacts on two channels, I want to show that space only exists when there are at least two bodies with a gap or a vacuum between eachother and that space disappears if there's only one object in it. It describes the theory of the Big Bang and the Big Crunch, and how these two extremes always follow one another and create and erase space, endlessly."

Andreas Arndt about Universus